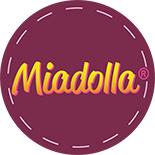 TD-0376 Chester the Fox
Chester is proudly named as a doctor which is passed from generation to generation in his family. If somebody is sick, he always comes to help: carefully examines, understand the cause of the sickness and gives proper treatment. The profession is very difficult but Chester likes Medicine and knows that it is his specialty.


The toy is made with teddy technology. It is a manufacture technology of toys with flexible split-pin joints of arms and head. Wood shavings are used for fill. The unique feature of the kit is fur made of natural viscose of premium quality (produced in Germany) which is traditionally used by professional teddy-makers. The kit is represented as a vintage suitcase with a clasp and completed with a passport for the toy and a leather patch "hand made".
| | |
| --- | --- |
| Recommended age | older 14 years |
| Article | TD-0376 |
| Product name | Chester the Fox |
| Country of origin | Russia |
| Package type | Cardboard box |
| Brand | "Miadolla" |
| Technique | Sewing |
| Stuffing | included |
| Height, cm | 16 |
| Sewing pattern | grayscale on paper |
| The kit includes | sewing needle "Gamma", faux leather, buttons, wood shavings, linen, beads, needle for beads "Gamma", detailed instruction with pictures, sewing pattern, "Gamma" mouline cotton threads, Sew-on snap fasteners, jersey, metal split pins and fibre board disks, sewing threads "Gamma", metal granules |
| Instructions | EN |
Feedback and comments